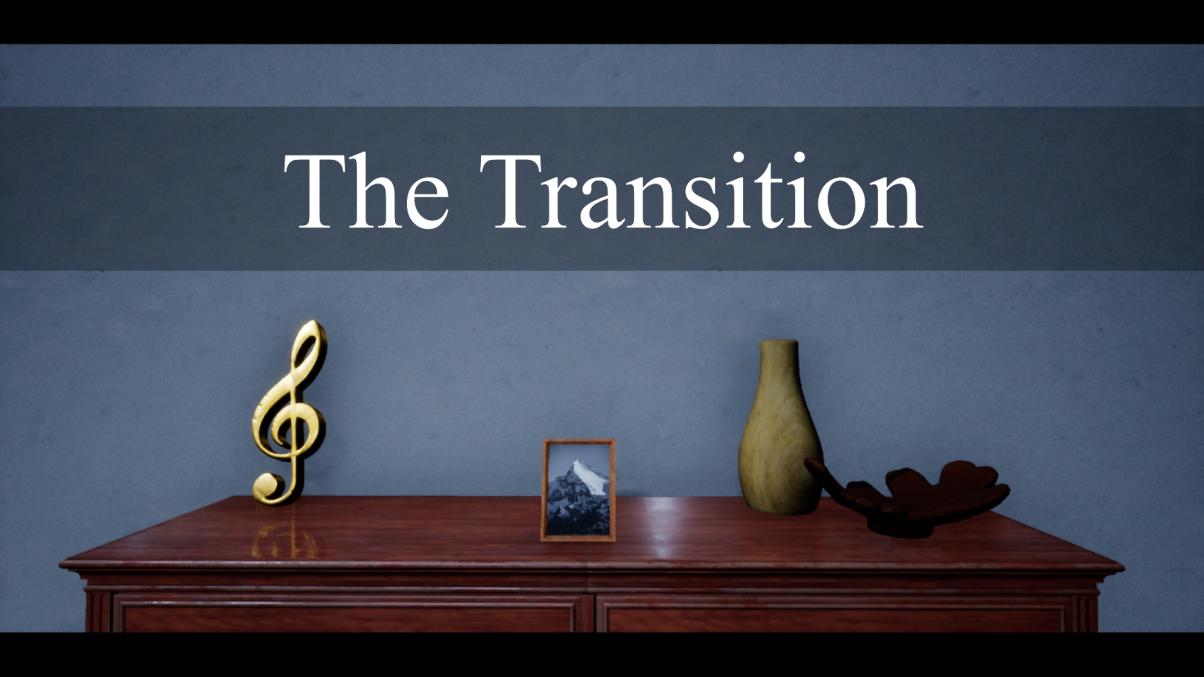 The Transition
A downloadable game for Windows
Veronica returns home after a day's work when she finds that her family has
disappeared and there is no trace of her. She follows the clues of her past by exploring
her deepest memories in 'The Transition' a first-person narrative adventure produced by First Step Team where everything is real and nothing is what it seems.
Submission web link: https://itch.io/jam/senscapejam/rate/762444

About the premade assets
We could make some of the main props that the player is interacting with, but in the end we needed to advance with some of premade assets that could fill a litle bit more our story.
We used these premade assets:
Unreal Engine StarterContent
Free Furniture Pack
Quixel Megascans
Polo Clothing - Cgtrader: son-of-the-wind
Credits:
Game Designer - Sergio Martin
Animation Director - Tjreel
Audio Director - Kyan Rowse
Assets Director - Sidartha Dipayhana
Programmer Director - Sergio Martin
Veronica's Voice - Ivy Dupler
Stan's Voice - Kyan Rowse
Thanks you for Playing !